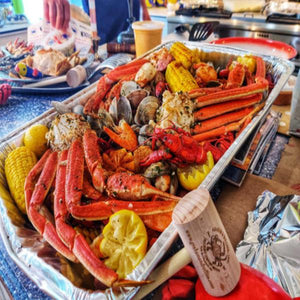 This large steamer pot comes with 4 lbs of Snow Crab. 
Please make 3 additional seafood choices, one sausage choice, and choose seasoning level using the drop-down menus. All Steamer Pots come with red potatoes and corn on the cob pieces. 
Please note, you can double any option except crabs.
This large steamer pot is designed to feed between 6-8 people.,