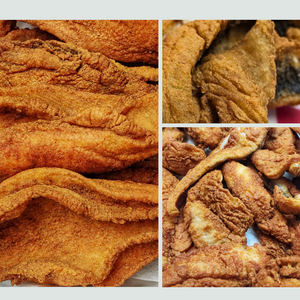 Gather everyone around the table and pick up a freshly-fried block of fish!
Preorder now and we'll have it hot and ready.
The number of fillets will vary; they usually weigh between 6-8oz each.
Whiting & Trout have between 30-40 pieces, Flounder and Tilapia have less being larger sized portions.